Creating insightful and actionable smart data from any source, increasing efficiencies, reducing costs and ensuring compliance regardless of industry or infrastructure.
We hear the terms, data driven organisations, data driven decisions and data driven outcomes, a lot. But what does it really mean for your organisation?
In today's data filled landscape, the sheer volume of data created across an organisation requiring collation, processing, analysis, and storage is proving for many businesses, to be a gigantean task; costly, inefficient, and overwhelming. In addition, the consideration of compliance and security bares just as great a burden.
When it comes to being a 'data driven organisation', not many can truly say confidently that they are utilising their data to drive successful business outcomes capable of servicing their industry better and enhancing customer experience. In reality, for most, the perception that the process requires an enormous amount of internal operational function, skill and dollars, results in most data still being underutilised and for use of a better word, wasted.
None the less, businesses are becoming increasingly aware that they are under pressure to solve the data issue in order to keep up with and gain competitive advantage. They realise that they need to make data driven decisions to create data driven outcomes.
Despite potential uncertainty in how to use their data to best perform for the business, one thing successful businesses do know, is what they want to achieve. The questions is, how do they achieve this in an efficient and cost effective manner with minimal operational expense?
Implementing a wide-ranging data collection, consumption and cleansing process today is integral to the running of the business.
However not all data collection capabilities are created equal, and many organisations have several collection capabilities and repositories which increase costs and create silos.
In today's hybrid multi-cloud environments, it is important that your collect capability can traverse diverse environments and infrastructures and cater for different use cases to produce quality business outcomes.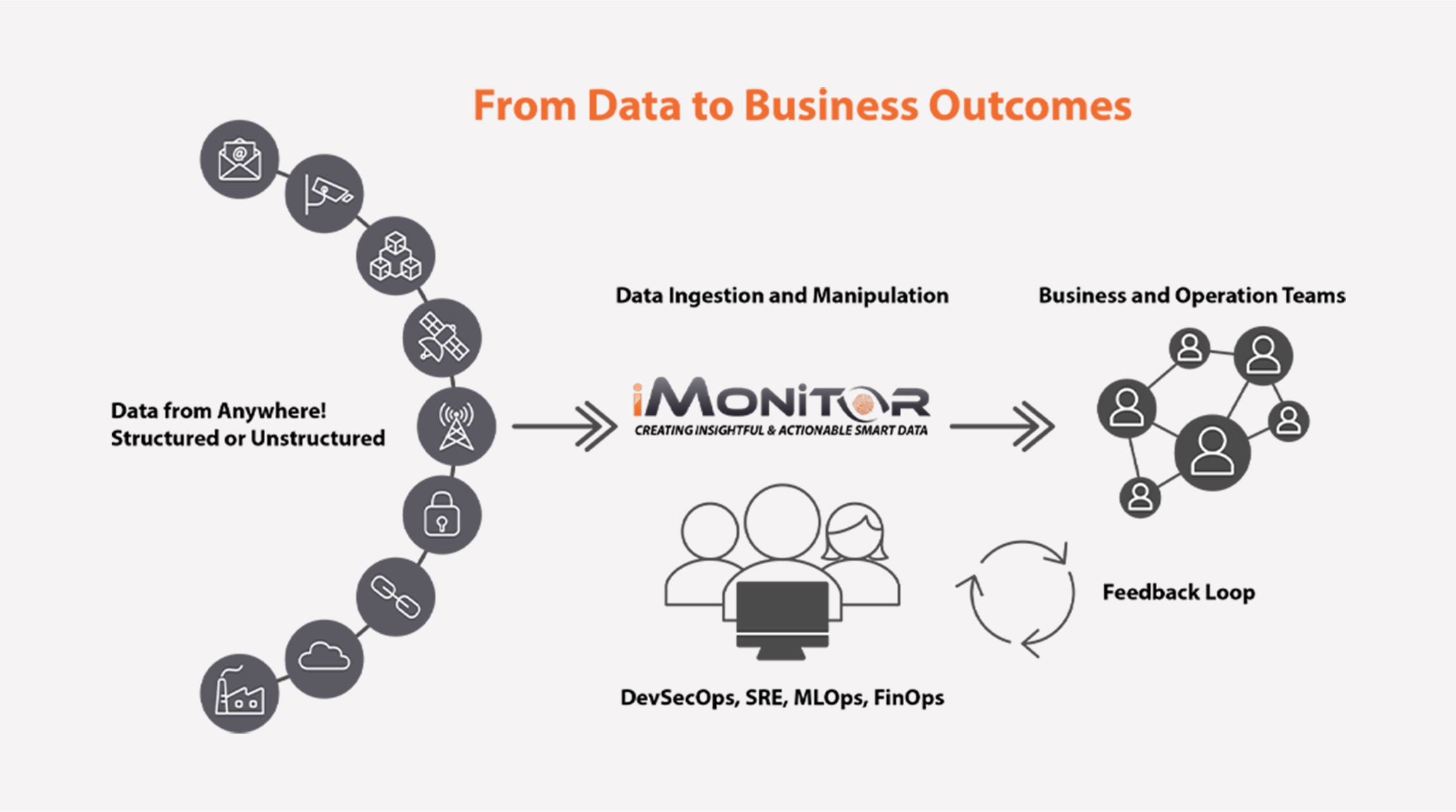 After much research from and speaking to our customers it became apparent that 5 key requirements from a data platform were required. We turned these requirements into principles and created the acronym ROAMS. Most of you will recognise these principles, they're not new or unique, but common in today's dynamic data driven world.
Rapid – time to value and deployment
Open – built on open-source solutions, avoiding vendor lock in
Agile – business has the choice of where and what they deploy the platform on
Modular – add value to existing technologies, use only what you need
Secure – secured, sustainable, managed and supported
More platforms and products = more complexity!
The difference between iMonitors' "the intelligent data platform" and specific products (AIOps, Data collection, Monitoring for example) is that iMonitor has recognised the same as Gartner, that business outcomes and different personas (IT operations, line of business owners to C suite appointments) are interested in data, regardless of the source.
Hence the need for a single data platform that services different use cases and or business requirements and outcomes. For example;
AIOps,
Regulatory Compliance,
Convergence of Operations,
Supply Chain Visibility,
Customer Experience and
Business Data Analytics/Analysis etc.
Domain specific v Domain agnostic
You can argue that outputs from infrastructure and applications are pretty standard – events, alarms, alerts and logs great for IT Operations, but map these with other non-IT data sources and you start to move away from a disparate solution/s to a true data platform. This allows for the creation of diverse data sets to furnish the use cases referenced above (more on these in a later blog). Being domain agnostic also means the iMonitor data platform is relevant across multiple industries as well as industry focussed clouds.
Why iMonitor data platform?
If you have all the data you need in a single place it is much easier to make it accessible to the business and any third parties, you eliminate silo's and create consistency as the data is cleansed and filtered according to business and user requirements. The elimination of GIGO (garbage in – garbage out) is essential whatever use case the data is servicing or supporting. Also being built on secure and supported open-source solutions means that portability is achieved, and vendor lock is avoided
For more information on the iMonitor data platform
why not sign up for our blogs or
visit our website at www.imonitor.ai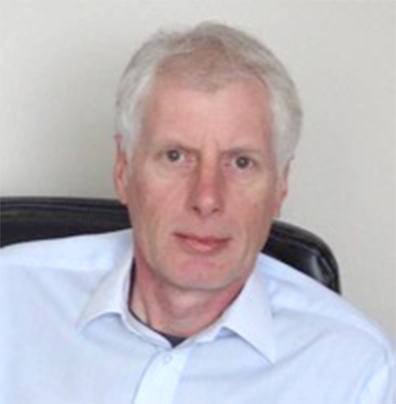 David Metcalfe is Principal Consultant at iMonitor.
David is an experienced IT Consultant with a flair for the architecting and provision of IT solutions across a variety of industries.
David has been involved in many successful pre and post sales opportunities, delivering across multiple industries, with a major focus on the service management and ongoing support of these implementations/projects.