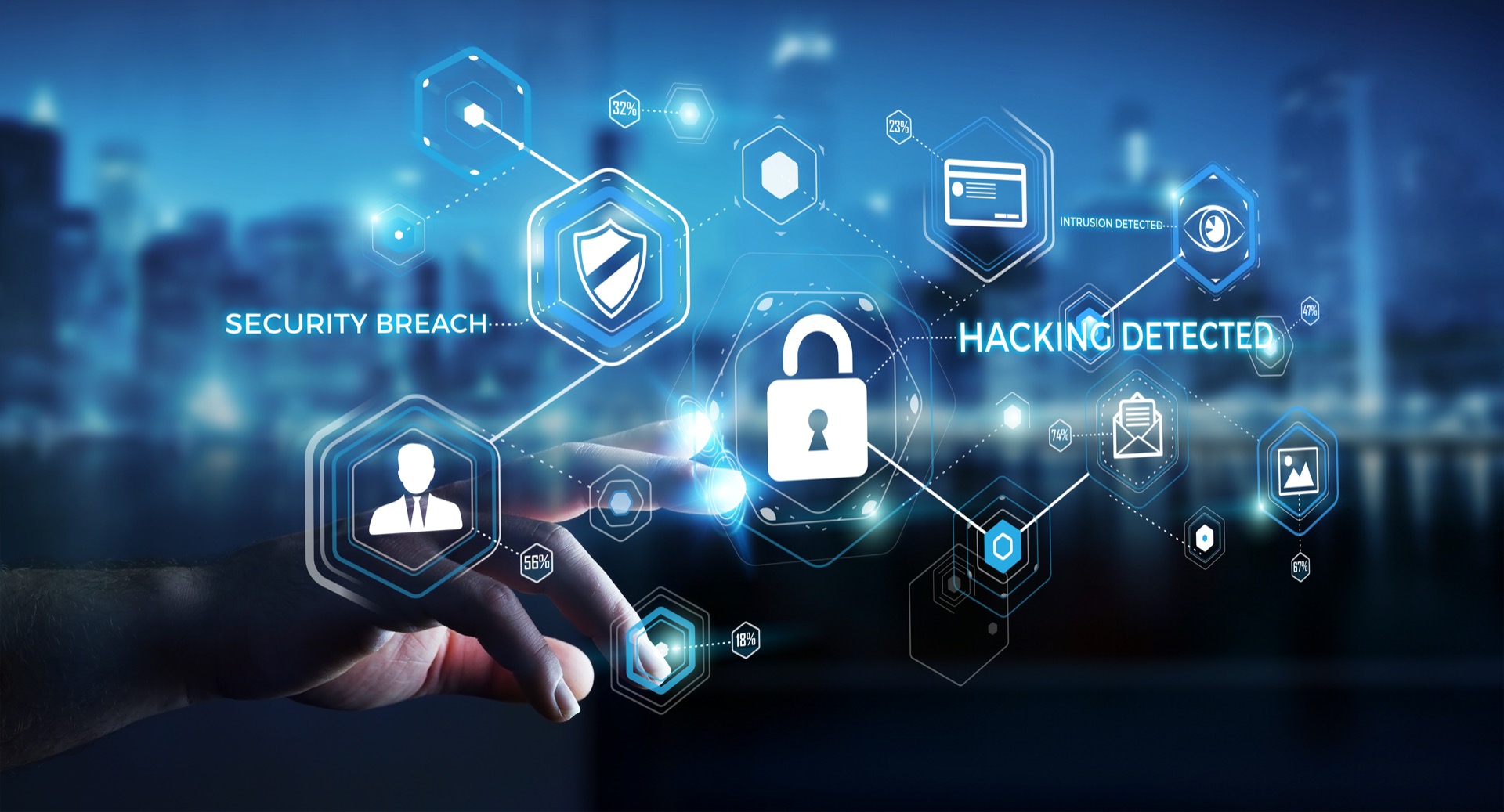 Security
We have considerable consultancy and support expertise in the
following best-of-breed security solutions.
IBM QRadar
IBM QRadar Security Information and Event Management (SIEM) helps security teams accurately detect and prioritize threats across the enterprise, and it provides intelligent insights that enable teams to respond quickly to reduce the impact of incidents. By consolidating log events and network flow data from thousands of devices, endpoints and applications distributed throughout your network, QRadar correlates all this different information and aggregates related events into single alerts to accelerate incident analysis and remediation. QRadar SIEM is available on premises and in a cloud environment.
Key features:
Ingest vast amounts of data from on-prem and cloud sources
Applies built-in analytics to accurately detect threats
Correlate related activities to prioritize incidents
Automatically parses and normalizes logs
Threat intelligence and support for STIX/TAXII
Integrates out-of-the-box with 450 solutions
Flexible architecture can be deployed on-prem or on cloud
Highly scalable, self-tuning and self-managing database
IBM i2 Analyze
IBM i2 Analyze is an enterprise intelligence analysis environment that enables information sharing and intelligence production. It facilitates analysis of large volumes of data through a secure environment designed to integrate into your existing enterprise infrastructure.
Make smart, informed decisions:
Ingest and fuse data in a secure repository that provides a centralized, aggregated view of information from disparate sources.
Increase efficiency:
Integrate with and enhance existing systems while equipping your team with a shared environment that allows analysts to build on the work of others.
Improve situational awareness:
Use data connector capability to connect to a variety of data sources to help facilitate quickly uncovering key individuals, connections and patterns.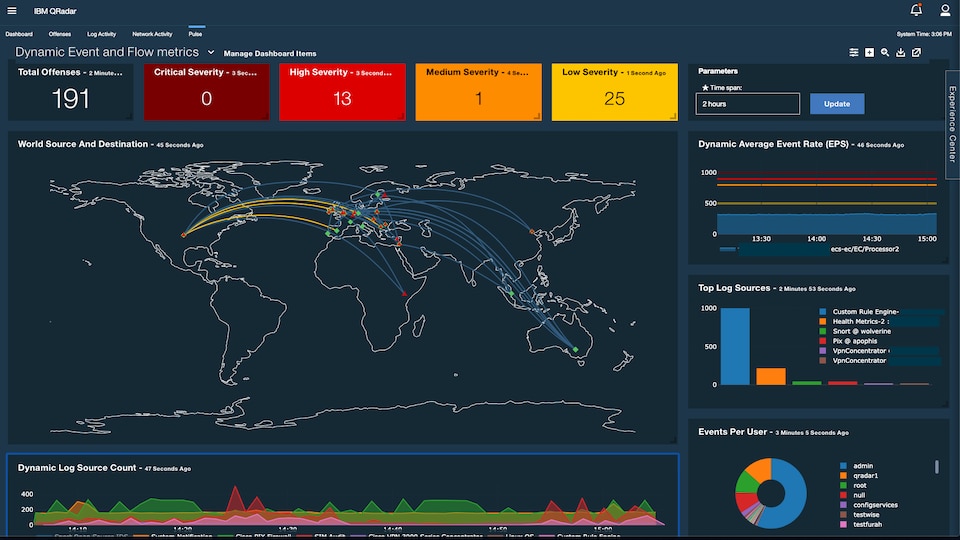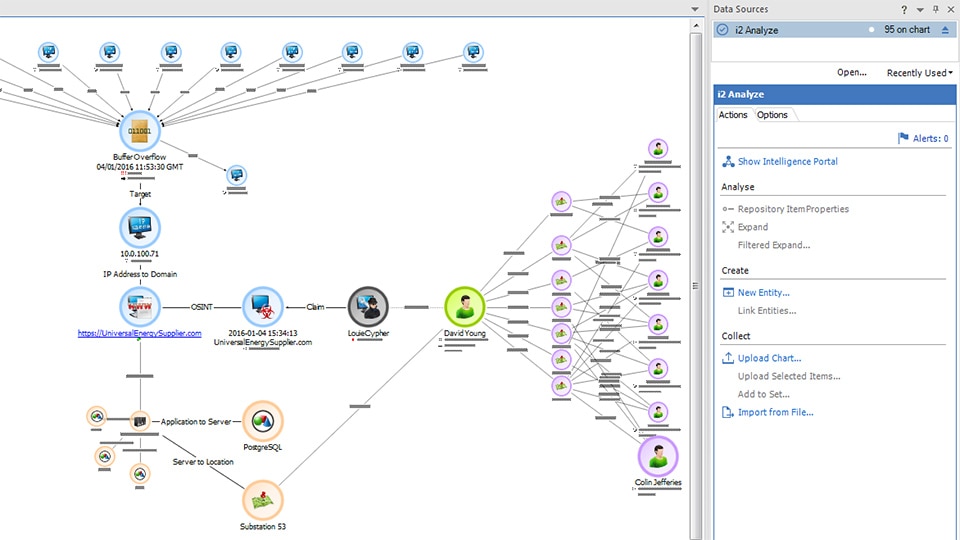 Splunk
Visibility
Enhance incident response and investigations using security and non-security data collected across multi-cloud environments and organizational silos.
Context & Efficiency
Collect, aggregate, de-duplicate, and prioritize threat intelligence from multiple sources to enhance your security investigations and to improve efficiency by streamlining security operations.
A Flexible Big Data Platform
Using a modern, big data platform enables you to scale and solve a wide range of security use cases for the security operations center (SOC), security operations and compliance — and it's flexible enough to be deployed on-premises, in the cloud or in hybrid environments.
Behavioral Analytics
Use machine learning detected anomalies to optimize your security operations and reduce complexity, speeding up the ability to investigate and respond to threats and attacks.
IBM Resilient Security
IBM Resilient Security Orchestration, Automation and Response (SOAR) Platform is the leading platform for orchestrating and automating incident response processes. IBM Resilient SOAR Platform quickly and easily integrates with your organization's existing security and IT investments. It makes security alerts instantly actionable, provides valuable intelligence and incident context, and enables adaptive response to complex cyber threats.
The latest innovation to IBM Resilient SOAR Platform, Dynamic Playbooks, provides the agility, intelligence and sophistication needed to contend with complex attacks.
Key Features
Proactively manage response with the SOAR platform
Orchestrate and automate with the Actions Add-On
Manage breach notification laws with the Privacy Module
Respond with agility and intelligence with Dynamic Playbooks
Understand your environment with Incident Visualization
Make complex processes simple with Visual Workflows
Train your team and processes with Resilient's Simulations